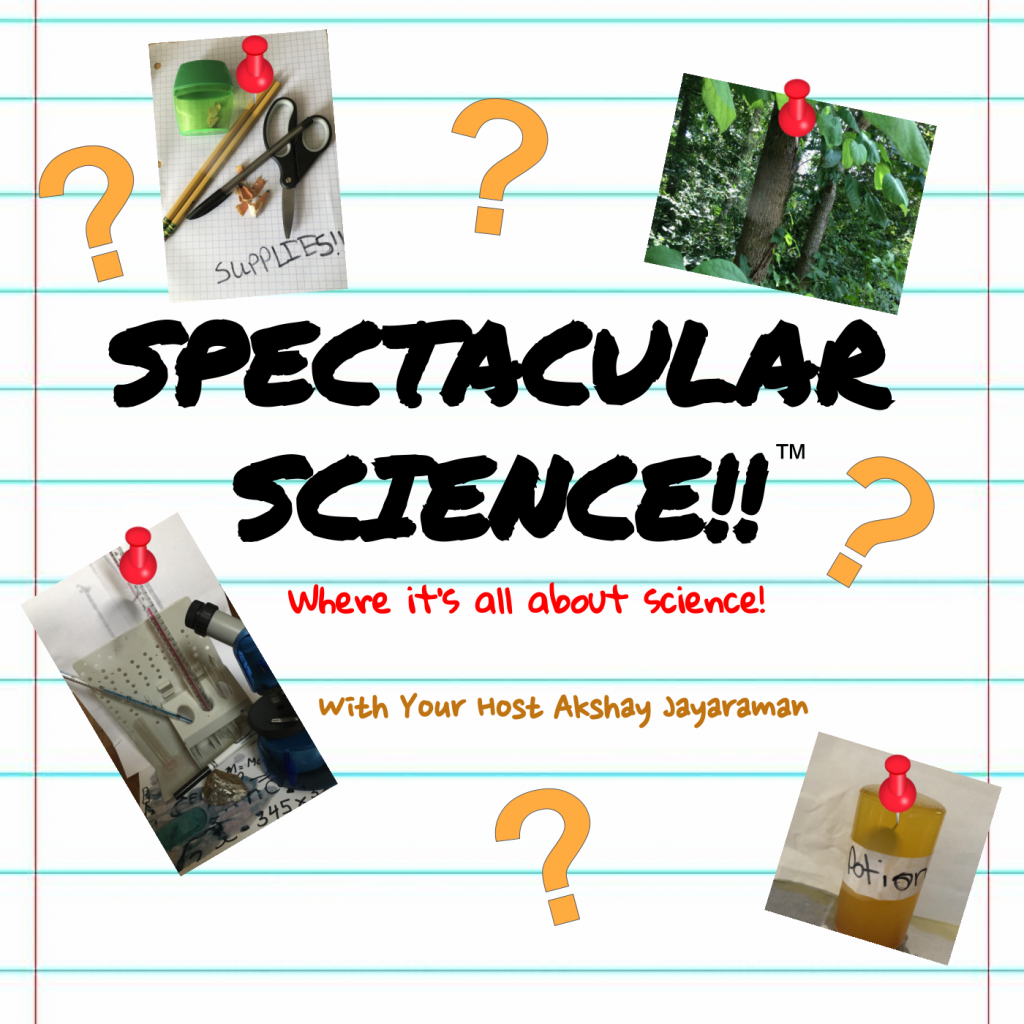 Welcome to Spectacular Science! This is a science podcast for kids! On Spectacular Science, it's all about science. On this website, you can find all of our episodes and additional articles and activities! Check out my blog where you can find many articles about various topics! Let the science… begin!!!
Sharks! They're one of the most mysterious, misunderstood, and amazing creatures on Earth! Have you ever wondered about sharks and what it is like when diving with them? Akshay wants
Read More »
Now you see me, now you don't! Chameleons are able to camouflage into their surroundings. But, how do they do this and is how they change dependent upon their surroundings?
Read More »
Have you ever wondered how humans originated from apes or why birds look different based on their environments? Evolution and natural selection are the answers to those questions! What is
Read More »
If you live around the Atlanta area, you will love the Atlanta Science festival! It is full of fun science activities for all ages. The festival is from March 10th – 25th!
Read More »
You probably know the smell of freshly-mown grass. It is a very strong smell and, for some people, is relaxing. This smell comes from the cut grass and is made
Read More »
A black hole is a place in space that is extremely dense and has a strong gravitational pull. This is because a lot of matter has been squeezed into a tiny space.
Read More »